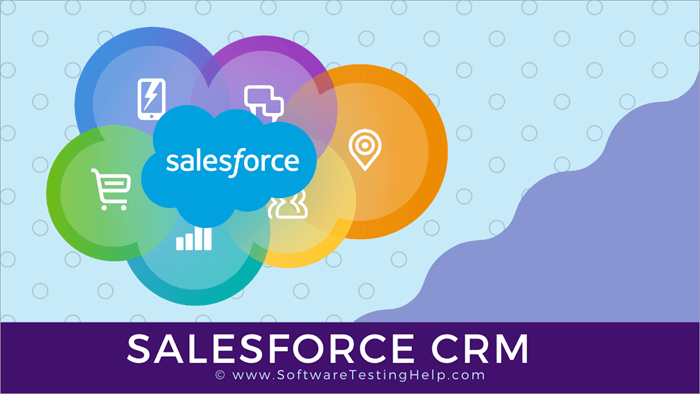 The competitive business landscape of today warrants digital transformation for data-driven decisions. With that in mind, management teams have realized the value of optimizing their Salesforce CRM to establish deep data insights that lead to lucrative results in revenues.
Salesforce CRM generates vast amounts of customer data that provides valuable insights into customer behavior, sales performance, and other key metrics. Salesforce offers a thorough guide that aids teams in leveraging this customer data based on analytics  to drive revenue growth, make better decisions, increase customer satisfaction, and improve operations. 
By leveraging Salesforce CRM analytics, organizations transform their data into actionable insights that drive revenue growth. This includes using dashboards and reports to track performance, identify trends, notice patterns in customer behavior, leverage predictive analytics to anticipate future outcomes, and receive prescriptive recommendations for better business results.
Data is one of the most valuable assets that an organization can have. However, without the right tools and processes in place, data can be overwhelming, difficult to manage, and impossible to leverage. This is where Salesforce CRM analytics comes into play. By using analytics to manage and transform data into actionable insights, organizations can make better decisions that drive revenue growth. It's critical to consider how Salesforce CRM analytics assists organizations and provides recommendations for its application.
Salesforce CRM helps improve the decision-making process through
Reporting and Data Imaging
Through the data visualizations and reporting instruments of Salesforce CRM, intricate information and data are easy to grasp and make use of. The representation of up-to-date data through graphs and charts makes it easier to spot trends, allowing for valuable insights and prompt corresponding actions.

The algorithms used to present information make it comprehensible for people with even the least analytical skills. This makes for more efficient and informed decision-making by being proactive and responsive to critical information affecting customer and market trends.
AI Integration and Algorithmic Learning
The future is all about AI. By leveraging the power of AI and predictive analytics, Salesforce CRM enables businesses to predict future trends in the market, customer orientations, and purchasing habits. This information is invaluable for staying on top of the changing conditions faced by the organization.

The predictive nature of the information enables organizations to uncover and take advantage of potential opportunities when making big business decisions. For example, when considering an expansion or launching a new product, the decision could
incorporate any accessible opportunities and capitalize on them while also moderating the risks.
Enhanced Customer Experience
Salesforce CRM analytics enables organizations to track customer satisfaction rates. By measuring metrics like Customer Effort Score and Net Promoter Score, Salesforce CRM gives a peek inside customer perceptions and highlights aspects of the organization that need upgrading. These include customer response time, tailored communication for each customer, improving conflict resolution rates, and more.

The power of personalization and customization cannot be underestimated when leveraging analytics.

By utilizing Salesforce CRM, organizations use instruments, like customer browsing history and past data, to create personalized experiences. This helps drive consumer satisfaction rates and market share by promoting customer loyalty through targeted marketing.
Effective Marketing and Lead Management
By analyzing data like return on investment and the effectiveness of marketing campaigns, Salesforce CRM enables organizations to optimize decisions in setting budgets and marketing techniques.

In the era of innumerable marketing options, it is very difficult – yet crucial – to identify the correct marketing medium for a particular industry and organization, be it social media, email, or content marketing.

Salesforce CRM plays a vital role in optimizing these crucial marketing decisions. By helping nail the target audience, Salesforce CRM translates data into enhanced lead generation and conversion rates.

According to research, applying Salesforce CRM to the operations of the organization has a proven record of augmenting various aspects of the business.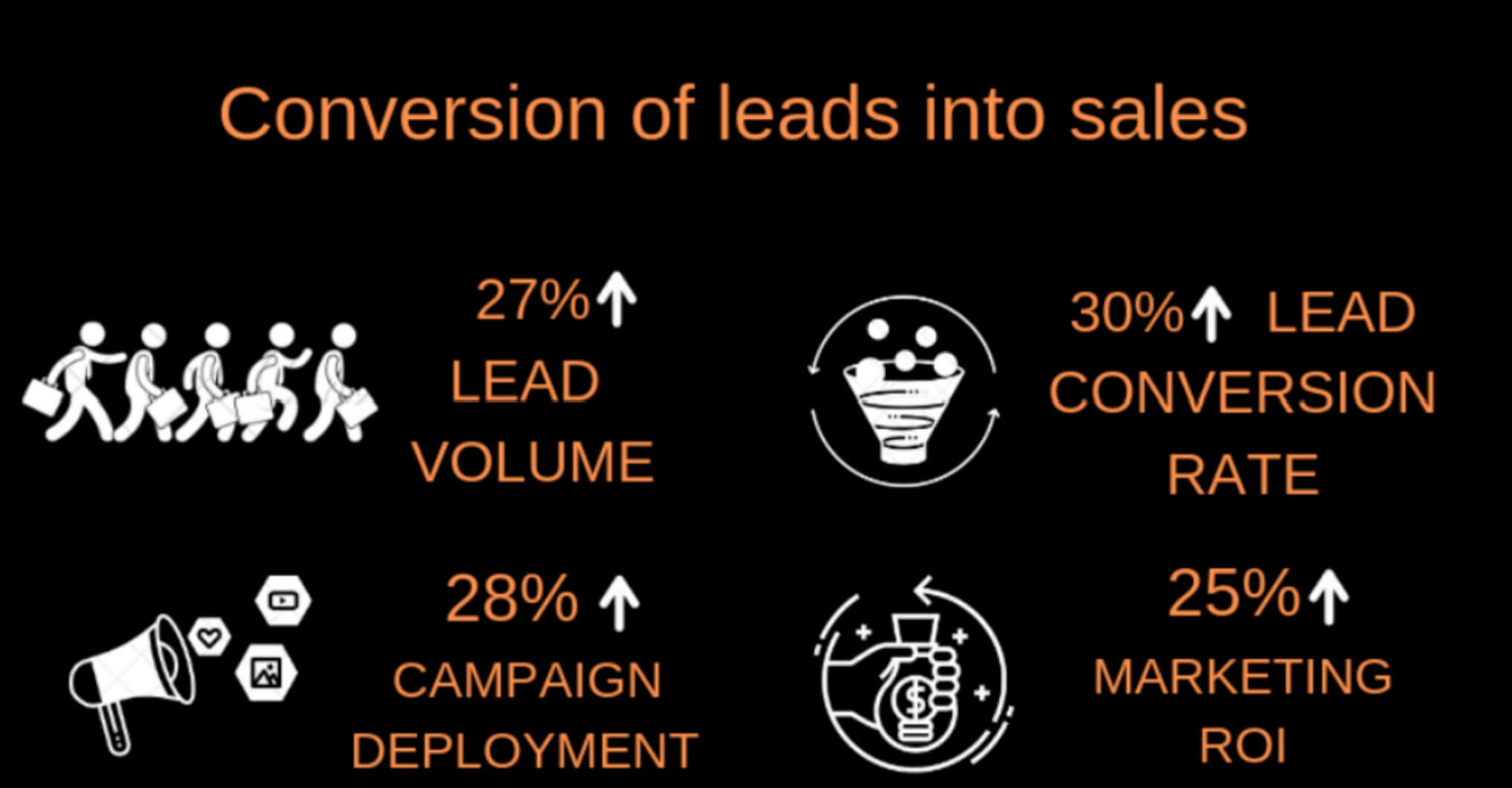 Optimal Efficiency Through Smooth Operations
Salesforce CRM analyzes various aspects of the organization to identify the areas in need of improvement. By identifying bottlenecks in operation processes, organizations can optimize resource management and focus efforts on the problem areas – quickly – and improve overall efficiency.
Best Practices of Salesforce CRM Analytics
To take full advantage of Salesforce CRM, organizations ensure that all the data is continually being updated and monitored. This enables organizations to be in the know about the latest developments in the market and respond promptly.
Salesforce CRM allows for customized dashboard analytics, enabling organizations to amend reporting as the information needs progress. Consequently, providing data that is relevant and catering to the organizations' needs of the hour.

When working with Salesforce CRM it is best to use it in collaboration with other platforms and tools to eliminate errors, optimize positive results, and focus on business value. These include marketing automation software, customer experience management solutions, and social media platforms.

By analyzing the cumulative data of Salesforce CRM and other platforms, the organization is offered a comprehensive outlook comprising various viewpoints. This makes for optimal decision-making in all areas of the business.

When Salesforce CRM is implemented throughout the organization, it ensures that employees at every level are making decisions based on real data. This ultimately translates into enhanced performance in every sector of the organization. To leverage the full benefits of Salesforce CRM, organizations must provide employees with appropriate training in incorporating Salesforce CRM in day-to-day decision-making.
Surviving in today's lightning-fast business landscape demands the utilization of data-driven decisions – and this is what Salesforce CRM analytics is all about. By employing the powerful tools it offers, organizations across all sectors (be it non-profit, retail, or manufacturing) realize significant results that are translated into increased overall efficiency and revenue growth. 
Salesforce CRM enhances performance across the board, including streamlined operations, increased customer satisfaction, enhanced lead generation, and effective marketing techniques. However, to get the most benefit out of the application of Salesforce CRM, it is essential to follow best practices. These include constant updating, reviewing, and integrating data with Salesforce CRM analytics using additional business tools to push data-driven administration across the organization.
With years of dedicated experience, Sirius Solutions assists organizations to optimize the potential of Salesforce CRM and translates data into tangible results, ensuring business leaders conquer all the capabilities of Salesforce CRM and incorporate data-driven decisions in every aspect of the organization. 
Custom Solutions for Long-Term Success
Our seasoned team of financial, operational, and technology specialists, project managers, and thought leaders are up to date on the newest trends and technology and specialize in building custom solutions that are suited to each organization's specific needs. We have the experience and expertise with Salesforce to help maximize its benefits so your relationships with your customers will improve and your revenue will be maximized.
We recognize that every organization is unique, and we strive to develop solutions that are not only efficient but also successful and long-lasting. Our teams are comprised of experienced C-suite executives that understand how to move the economic levers of your business in a positive direction, can provide transaction advice and assistance, develop strategic and economic value from technology, and handle complex business issues effectively.
By following a proven methodology, we've made a significant impact on our client's bottom line and have earned ourselves a reputation as a game-changer in the industry. Our solutions are designed to drive financial success and increase profitability for our clients, and our ultimate goal is to help them achieve long-term value and revenue growth.