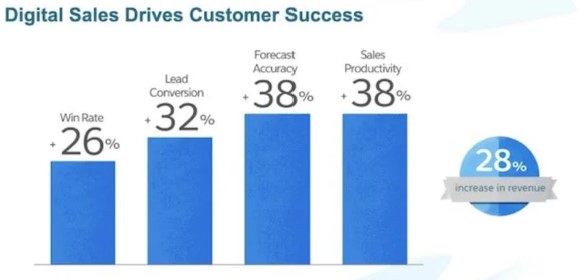 Digital transformation has hijacked the world of business. It has fundamentally altered the way business is conducted worldwide and propelled organizations making use of technology to new heights by opening doors to innumerable opportunities. However, it is crucial to constantly evolve and move in line with the ever-changing digital world to stay ahead of the curve.
Why Financial Business Leaders Should Embrace Digital Transformation
Investing in data analytics is an investment that pays its way forward. Leveraging data is the key to sustained growth. Cloud-based solution platforms that offer data analytic capabilities allow organizations to gain access to valuable and actionable data for better decision-making, thus enhancing customer experience and creating value in their operations overall. Without investment in data analytics, organizations risk falling behind while the competition makes the most of the valuable information they have at their fingertips. By integrating and utilizing data in all departments at all levels, operations and thus revenue streams are optimized.
Artificial Intelligence (AI)
Bottlenecks like dealing with repetitive tasks and drowning in data are factors that deter organizational success. AI takes care of this. Take accounts payable automation for example. Time is saved, enabling the valuable workforce to focus their strengths and energies on value-driving activities, saving both time and money for the organization while enhancing productivity and ultimately revenue growth. By employing artificial intelligence, management teams are free to tend to tasks that only human intelligence can master while gaining valuable insights for future growth. 
The most relevant and impactful organizations have invested in digital transformation and realize the importance of updating and integrating Salesforce CRM analytics with other business intelligence tools for the implementation of data-driven decision-making across the board. This is a forward-thinking step in enhancing the customer experience by improving engagement and customer feelings of connection to the organization while breaking departmental silos. Healthy system integration makes the entire mass of tech work seamlessly together. It untangles the data streams to create a clear, concise, and singular view of the organizational workflows and customers – making for unified business operations.
In a vastly digitized world, cyber security threats are an ever-present risk. Studies have found that 43% of companies have no safety measures in place to deal with potential security threats, which leaves financial and customer data vulnerable. Investing in security solutions is a necessity.
The driving factor for successful organizations with sustained growth is customer satisfaction and loyalty. Adopting digital solutions to deal with potential security threats ensures customer data remains safe and secure, the critical first step to overall customer satisfaction.
It is important to note that digital transformation is not all about technology – it's about all the processes, operations, and significantly – the human element – coming together and working seamlessly to optimize revenue generation.
When working with Salesforce CRM the human element is vital to the success of digital transformation. For Salesforce to work without a hitch, organizations must ensure the right people are selected for the job, the required skills and training are provided, and an organizational culture that fosters innovation and cooperation is present.
The effectiveness and efficiency of Salesforce CRM for optimal revenue generation is inherent, but its success depends on the people handling the technology. It is therefore important to employ experts with an understanding of the digital world who have a keen eye – and mind – for dealing with complex digital problems.
Another important element is resourcing a workforce from a variety of technical backgrounds including CRM, digital marketing, and analytics. This lowers costs and increases productivity in the long run.
After selecting an experienced and skilled workforce, the next step to a successful Salesforce CRM implementation is providing appropriate training on the platform. Investing in training not only increases productivity but lowers costs and ultimately leads to revenue growth.
Positive Organizational Culture
The importance of building a culture of inclusivity in an organization is often understated. Employee retention rates and productivity are much higher in organizations that provide a sense of belonging. Organizational cultures that encourage employees to take initiative reap greater benefits in the form of innovative solutions that boost performance and increase productivity. Some measures that management takes to increase employee engagement include training and development, enhanced communication, promoting collaboration, and establishing an organizational culture that exhibits transparency and trust.
Leveraging Artificial Intelligence (AI)
To stay relevant, it is essential to incorporate the appropriate advancements in technology into the business. The next generation of tech is all about AI and a pioneering platform for this is Salesforce.
The innovative design of one of its features, Salesforce Einstein AI, allows organizations to delve into target consumers' profiles and optimize sales performance.
A study by Gartner found that by 2025, nearly 30% of outbound marketing content from large enterprises will be created using generative AI. This marks a jump of 2% usage in 2022 to 30% by 2025 and is indicative of the importance of leveraging artificial intelligence to boost sales performance.
AI enables organizations to spawn focused marketing campaigns with greater effectiveness. To improve organizational performance, and the metrics used to measure success, Einstein Generative AI from Salesforce offers strategic tools to leverage artificial intelligence and its interlinked domains.
The industry is revolutionizing with tools such as the 'deep-dive customer analysis' that can be tailored to each customer and identifies the right opportunities at the right time. This usage of AI-powered tools, like Salesforce, enhances sales performance. The integrating features of Salesforce with organizational processes allow data to be streamlined from multiple sources to present a comprehensive, actionable picture based on solid facts.
Leveraging Artificial Intelligence (AI)
The power of personalization is highlighted in the State of the Connected Customer report, which states that:
 "83% of customers expect to interact with someone immediately when they contact a company, and 78% use multiple channels to start and complete a transaction."
Customers say the societal role of companies is changing, and 86% want to know how brands are giving back to the planet, society, and disadvantaged groups.
The purpose of every business is to sell its benefits to its current and potential customers. It is therefore crucial to an organization's survival that it pays heed to shifting consumer spending patterns and thought processes.
Future generations, largely through social channels, are aware and invested in social causes with strong ethical stances. Customers, particularly Generations Y and Z, base purchase decisions on an organization's actions toward causes they are passionate about. It's not enough to make claims. Today's consumers need to see climate change campaigns backed by sustainably sourced resources and gender equality campaigns backed by equal pay and women serving at top tier levels.
Personalization is the key to creating an outstanding customer experience, generating brand loyalty, and enhancing market share. Organizations must consider not only the speed of response but that it is tailored to the client's specific dilemma. With the commonplace usage of mobile devices customers turn to real-time interaction through social channels, with 83% of consumers reporting that they expect immediate responses. Successful organizations not only need to recognize this expectation but go above and beyond to exceed it.
Salesforce Analytics for Better Decision Making
The ever-changing business landscape with frequent advancements warrants data-driven decision-making for success. The innovative platform offered by Salesforce CRM allows organizations to achieve this by integrating data from various sources and platforms and presenting them in a unified, comprehensive way to make for optimal operations, enhanced customer satisfaction, and an informed decision-making process. 
With the simple visual techniques and reporting tools offered by Salesforce CRM like graphs and tables, information is displayed in a way that is easily understood by even amateur users. This enables employees across the organization, even those without any technical expertise, to use the data provided for better decision-making. It allows timely, proactive decision-making to avoid potential catastrophes or take advantage of new opportunities by presenting trends, patterns, and shifts backed by analytics based on real-time insights. 
Salesforce CRM uses predictive analytics and the might of AI to provide organizations with essential insights pertaining to future shifts and trends in consumer spending and aids them in altering their strategies accordingly. It also makes for the timely identification of opportunities and threats and bases all these insights on data-driven information and predictions.
In essence, organizations can make use of Salesforce CRM analytics for enhanced decision-making to propel the business to success across all boards.
Sustainable revenue growth is not achieved solely through an increased sales volume. For sustained growth, it is essential to optimize organizational performance and operations at all levels. To drive sustainable revenue growth through salesforce workflows, they must be implemented according to best practices.
Salesforce CRM encompasses the essential tools integral for sustained growth. Salesforce workflows help manage the different aspects of customer experience by streamlining processes. This includes all functions from marketing to sales, all the way through to managing consumer feedback and response.
In the digital transformation era, organizational operations are shifting rapidly. This is where Salesforce can be leveraged. It helps build a continuous improvement system of products, services, and processes. Successful organizations remain competitive by creating a culture of employee empowerment to be innovative, take charge, and thus be responsible.
An organizational culture that encourages employee initiative and continuous improvement leads to reduced inefficiencies, increased creativity, high levels of customer satisfaction, and sustained revenue growth. 
Salesforce workflows are a powerful tool for automating procedures and boosting efficiency. Effective utilization of workflows allows organizations to streamline operations and reduce manual tasks, and consequently, errors. 
Although to reap the fruits of all that Salesforce workflows offer, it is critical to follow best practices and establish a culture of continuous improvement.
Why Salesforce Is the Foundation of Digital Transformation
At the core of digital advancement is Salesforce. The Salesforce CRM platform offers an array of features that drive and embed digital transformation throughout the organization.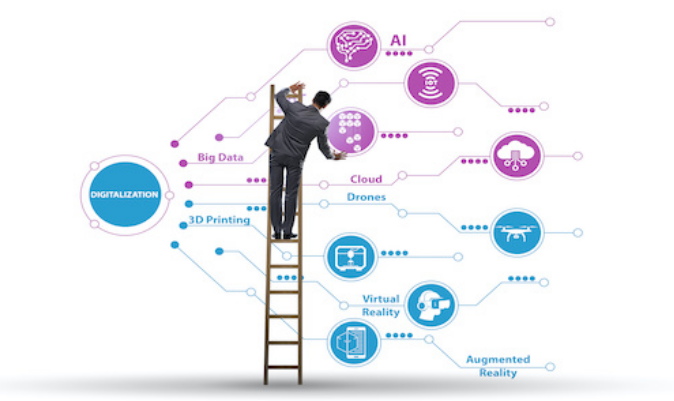 SMAC refers to a concept encompassing social, mobile, analytics, and the cloud. The conjunction of these four is what drives innovative organizations. The integration of these technologies facilitates organizations to become fully digitized. Combined, they provide supreme reach with minimum overhead costs.
Salesforce is the powerhouse behind this, providing comprehensive data and converting it into information, enabling management to make informed decisions. It also enables the organization to integrate all these processes and manage its social media presence.
A major contributing factor to the success of Salesforce implementations is its user-friendliness. Modifying workflows or introducing new software to organizational systems is complicated due to the human factor of adapting to change.
Human input significantly influences organizational output and digital transformation. With the design simplicity of Salesforce, its easy-to-use interface allows for a smooth transition to digital transformation. Through the automation of intricate and monotonous tasks, Salesforce enhances organizational productivity.
Working Together Made Easier
In the globalized business world, working in liaison has a new meaning. With remote work gaining popularity, this technology is more important today than ever. This is largely aided by Salesforce, which offers features like the Salesforce Sales Cloud, which promotes effective collaboration in and outside the organization. With these advanced Salesforce features, significant information can be accessed using mobile devices, making information easy to access and share.
Keeping track of operations like consumer activity is a time-consuming process that takes up a lot of resources. The features offered by Salesforce allow strenuous functions, like keeping track of consumer browsing and generating hundreds of thousands of emails to customers, to be automated.
Salesforce CRM can be implemented across the organization, and in all departments, simplifying workflows and aiding sustained revenue growth.
To derive the maximum benefits from digital transformation through optimizing Salesforce, it is essential to follow best practices. Gain valuable insights from SME leaders in this brief read on Getting Digital Transformation Right.
The rate at which digital transformation is gaining traction is colossal. The future is all about digital transformation for every size and scale of organization, with Salesforce CRM at its core. To be seen in the highly competitive business environment of today, instilling AI and moving towards digital transformation is no longer an option – but a necessity. With the powerful tools Salesforce CRM offers at hand, it is the ultimate choice to enlist in the digitized journey.
Salesforce CRM enables organizations to optimize operations, capitalize on opportunities, mitigate risk factors, and implement an effective marketing strategy. All leading to sustainable revenue growth.
Nevertheless, organizations must employ best practices to get the most out of a Salesforce CRM implementation. This includes ensuring that all data is consistently updated and reviewed and that Salesforce CRM analytics is being used in integration with other platforms, social media mediums, and business tools to trickle down data-driven operations and decisions throughout the organization.
Tailored Algorithms for Sustained Growth
At Sirius Solutions, we pride ourselves on having expert professionals who come together seamlessly to create custom-made solutions for our clients. Our team possesses detailed experience and expertise with Salesforce CRM. With the ever-changing technological evolutions, our values merge with the latest innovations to build future-ready organizations, cultivating resiliency and leading clients to their maximum performance potential.
We provide custom solutions and focus on building relationships with our clients, providing constant support to help them along their digital transformation journey for sustainable and optimal revenue growth. With our strategic partnerships, deep experience, and industry-leading expertise, The Transformation Practice at Sirius Solutions, L.L.L.P., is poised to lead digital disruption for a diverse range of industries and organizations seeking improvement in revenue growth and overall resiliency by leveraging cloud technology for optimized financial and operational performance.