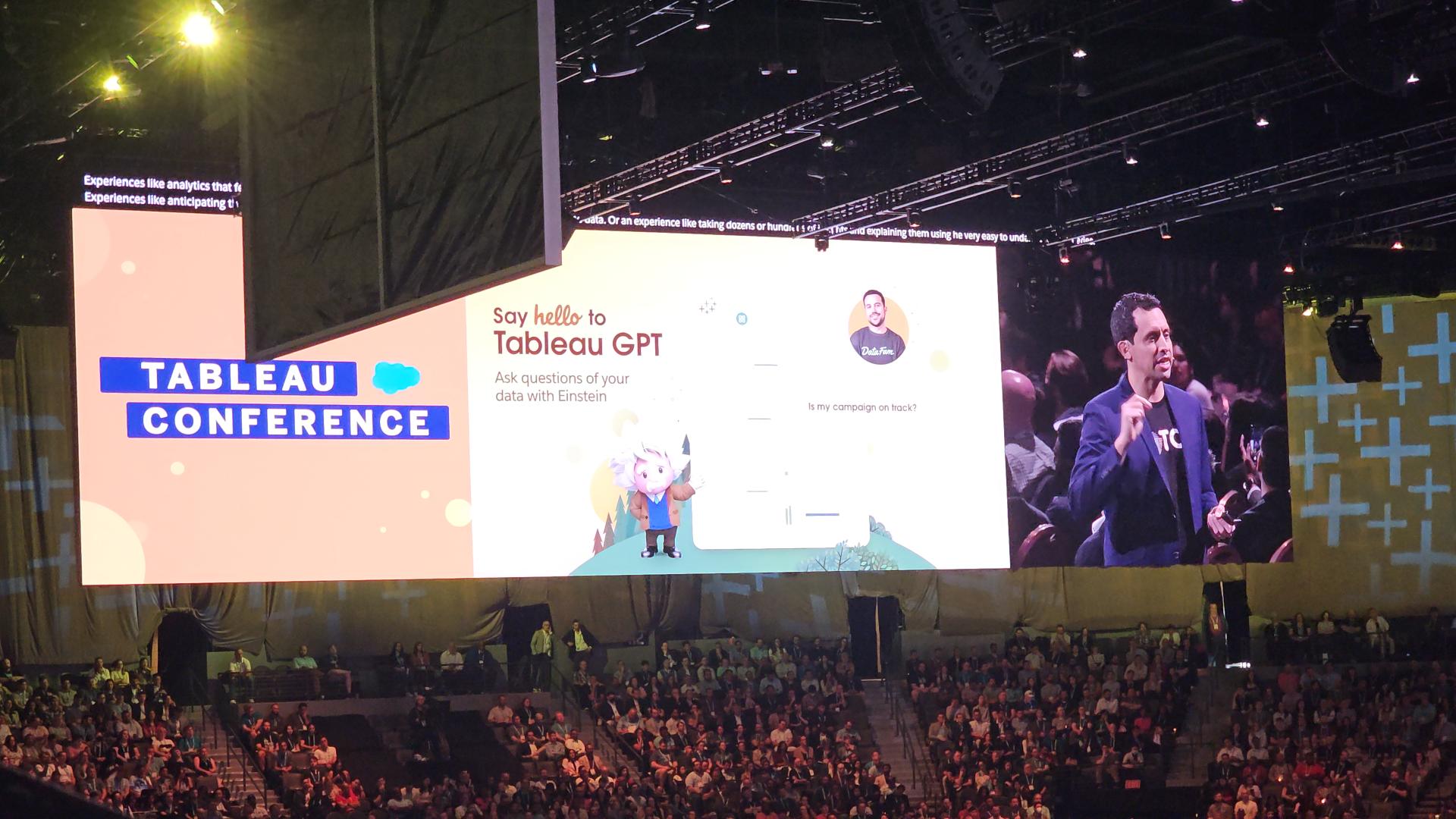 ANNOUNCEMENT:

Embrace the Future of Analytics
with Sirius Solutions and Tableau GPT
We at Sirius Solutions are excited to share with you a significant milestone in the world of data analytics – the introduction of Tableau GPT by Salesforce. This announcement, we believe, is a game-changer that will redefine how we leverage Tableau Analytics.
For three decades, we've been immersed in the world of financial data, understanding its nuances, and mastering its transformations.
We've witnessed numerous disruptors during this journey, and we're confident that Tableau GPT ranks high among them.
Tableau GPT represents the convergence of Salesforce's industry-leading data visualization platform and advanced AI capabilities. It is an innovation that will undoubtedly enhance your ability to analyze, interpret, and act on your data. We anticipate a transformation in data-driven decision-making, becoming more intuitive, insightful, and impactful than ever before.
As we have done throughout our history, Sirius Solutions is ready to navigate this exciting new landscape with you.
We understand that every disruptor brings opportunities and challenges, and our team is fully equipped to guide you through them. We're committed to empowering our clients with the tools and knowledge to thrive in this new AI-driven data environment.
We invite you to connect with us to explore what this breakthrough could mean for your analytics and data strategies.
Let's discuss how we can collaboratively harness the power of Tableau GPT to drive your business towards more informed decisions and superior outcomes.
Remember, we're not just a service provider; we're your trusted partner in this journey. A journey where we're all set to explore new horizons, empowered by AI, guided by experience, and driven by our collective ambition to succeed.
Let's embrace the future of analytics together with Sirius Solutions and Tableau GPT!