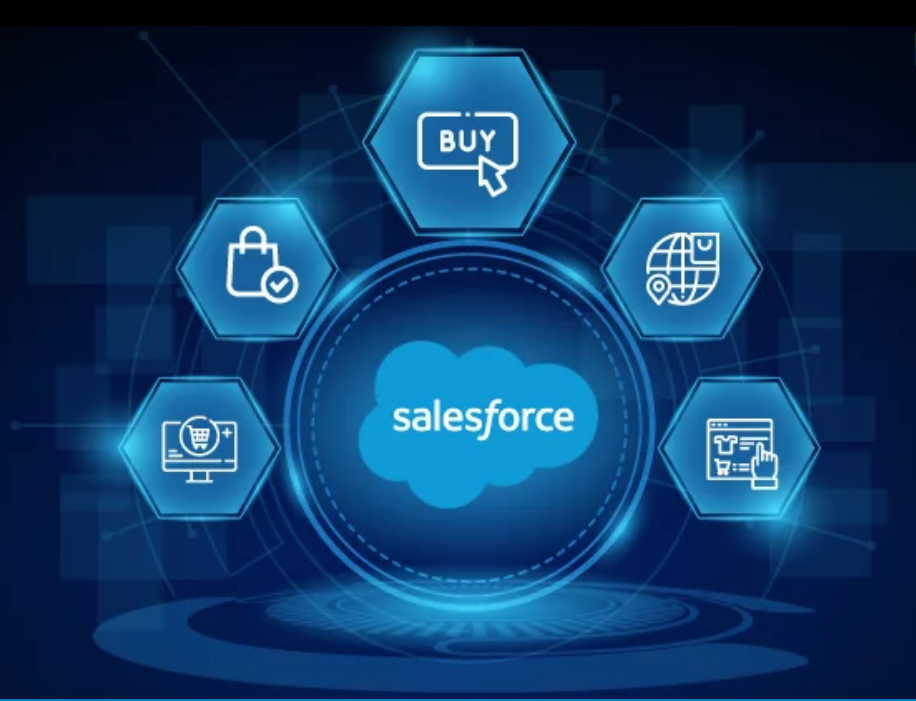 Salesforce for B2B is the most compelling and popular organizational tool in the market today.
As digitalization has seeped through consumer life, technologies, such as online ordering, have revolutionized the industry. The easement and reduction in resource utilization it has provided on both the consumer and retailer end is momentous. Salesforce B2B brings about the same ease and convenience to business-to-business sales.
This article touches upon the prominent features and benefits of this widespread and powerful platform.
Business-to-business sales refers to the process of selling products, services, or solutions from one business to another. In B2B sales, the customers are typically other companies or organizations rather than individual consumers.
B2B sales transactions involve higher volumes, larger order sizes, multiple decision-makers, and more complex buying cycles. To be successful in B2B sales, understanding the customers' specific needs and pain points is crucial. Building trust and establishing long-term partnerships are key elements in B2B sales, as these transactions often involve ongoing relationships and repeat business. 
Business-to-business orders are commonly worth thousands or tens of thousands of dollars. Unless the product is unique or extenuating circumstances exist, organizations today prefer the ease of placing orders online, as business-to-customer consumers do.
This is where Salesforce B2B comes in. It empowers organizations to match the complex B2B buying journey so customers can place orders directly on the organization's website. The Salesforce B2B platform includes advanced features like negotiated pricing, account-specific terms and conditions, and possible price cuts that enhance the customer's buying experience.
What Is Salesforce B2B Commerce?
Salesforce B2B Commerce is an effortless solution that tailors the e-commerce experience for business buyers. It allows organizations to develop personalized e-commerce storefronts targeted to acquire large-volume purchases, with fast setups and perfect customer experiences to optimize revenue growth. Some of these benefits include:
Salesforce B2B equips organizations with the tools for managing complex product catalogs with various attributes, pricing, and availability. Teams can easily create and update product listings, organize categories, and manage product variations.

The platform supports dynamic pricing and quoting based on customer-specific pricing agreements, volume discounts, or contract terms. This allows organizations to provide accurate and personalized pricing information to their B2B customers.

The self-service functionality of Salesforce B2B allows customers to view product details, place orders, track shipments, manage their accounts, and access order history – reducing the need for manual intervention.

Organizations can manage client accounts, including customer hierarchies, multiple ship-to and bill-to addresses, and customer-specific preferences, facilitating personalized experiences and streamlining the ordering process for B2B consumers.

Salesforce B2B seamlessly integrates with other Salesforce products, such as Salesforce Sales Cloud and Service Cloud, as well as third-party systems like ERP (Enterprise Resource Planning) and CRM (Customer Relationship Management) systems. This integration ensures data consistency and enables a unified view of customer information.

Built-in analytics and reporting capabilities are present to track e-commerce performance, customer behavior, and sales trends. Businesses can gain insights into their B2B e-commerce operations and make data-driven decisions to optimize their sales strategies.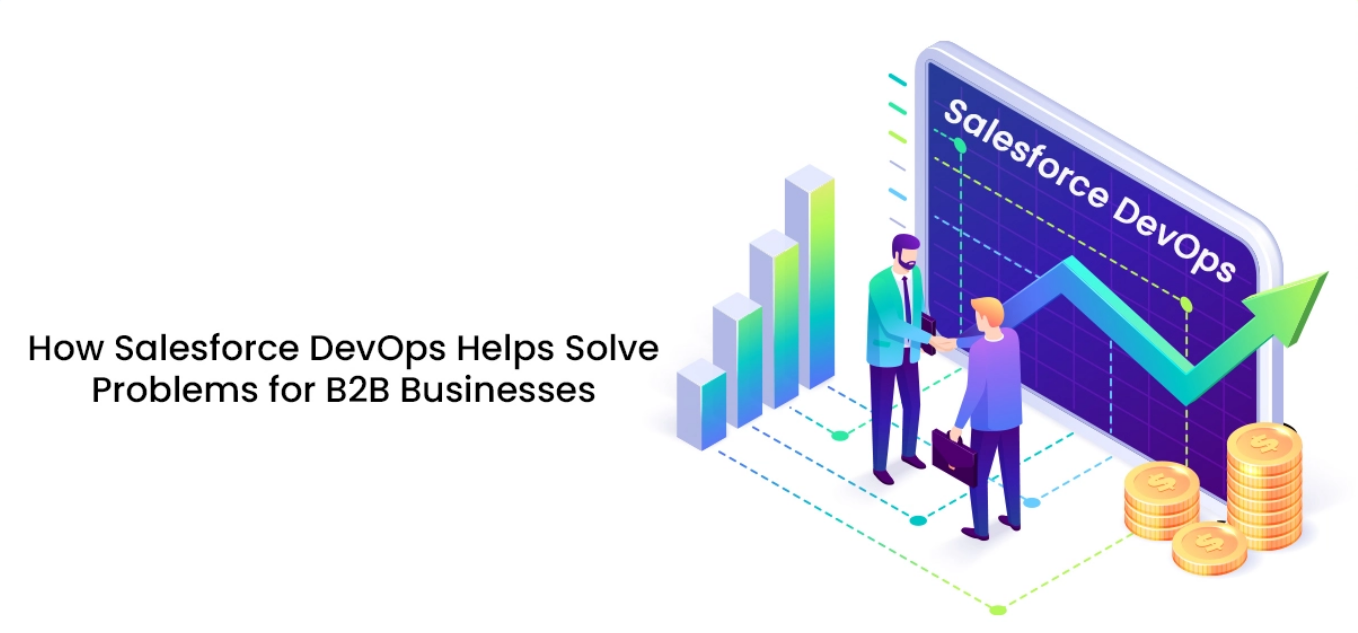 Advantages of Salesforce B2B
Utilizing digital transformation for optimizing operations provides organizations with innovative techniques and solutions. Among these technologies, Salesforce B2B helps improve revenue by cutting selling costs and establishing a more intelligible, large-volume buying experience. The platform caters to the specific needs of B2B customers, enabling them to get what they want faster and much more efficiently without dealing with sales agents.
Some benefits of the Salesforce B2B platform include the following:
Online portals drastically reduce selling costs by omitting the need for sales agents and physical premises. Furthermore, the human resource, in the shape of sales teams, is utilized on more value-generating tasks, enhancing the organization's bottom line.
Technology can be only as resourceful as those operating it. Salesforce B2B, created on Salesforce Lightning Platform, presents a smooth and efficient UI. Its relatively simple learning curve means this technology can be used seamlessly throughout the organization and is easy to adopt for even the most amateur users.
- Tailored Recommendations
Salesforce B2B cloud is a data-driven platform capable of predicting customer needs spontaneously. It utilizes data like past orders and consumer trends to provide faster reorder options, personalized discounts, and promotional offers.
Salesforce B2B supports various payment alternatives like PO, ACH, and credit cards, enhancing customer satisfaction by making the payment process adjustable to their workflows – much easier and faster.
B2B organizations require specialized features to assist bulk orders. Salesforce B2B accommodates this need by providing focused features such as multiple delivery options, stock availability checks, and notifications for newly available products.
Best Practices to Optimize the Salesforce B2B Experience
Salesforce B2B can revolutionize functionality for B2B organizations, but certain best practices must be followed to get the most out of this technology. These include:
- Well-paced policy shifts
If the organization has fostered a culture of in-person dealing for their clients, sudden changes to online ordering might be jarring and ill-conceived. When considering large-scale policy changes, it is best to do so gradually. In this case, organizations that start by opening both modes of dealings fare better. This is further aided by helping clients go through the process a couple of times with assistance. Furthermore, an active customer support network must be in place to support any possible problems the clients may encounter.
Salesforce B2B has templates and ready-to-use features to hasten the implementation process. It is best to utilize these features than spend valuable time tailoring the entire store.
- Assistance from an experienced Salesforce professional
Steer clear of consequences like delays and costly mistakes by acquiring help from experienced professionals. They contribute to a seamless transition by aiding the complex setups of catalogs, product families, and prices.
- Leveraging related Salesforce applications
Salesforce applications such as the Sales Cloud make for superior results and experience by enabling the maintenance of leads and opportunities. Moreover, utilities like CPQ (Configure, Price, Quote) for complex product bundles and pricing and Marketing Cloud for creating campaigns and promotions optimize operations by working seamlessly to provide a comprehensive user experience.
Prominent Characteristics of Salesforce for B2B Organizations
Salesforce offers a highly versatile and popular customer relationship management (CRM) platform. It provides various tools and features to support B2B sales, marketing, and customer service processes.
Salesforce enables B2B organizations to capture, track, and manage leads efficiently. It allows financial leaders to create lead records, assign them to sales representatives, track lead activity, and prioritize leads based on various criteria. This helps streamline the lead-to-opportunity conversion process.
- Account and Contact Management
With Salesforce, B2B organizations can manage accounts and contacts effectively to create detailed profiles for each account and contact, track their interactions, manage hierarchies, and maintain a 360-degree view of B2B relationships.
- Opportunity and Sales Pipeline Management
Salesforce's robust tools for managing opportunities and sales pipelines can track the progress of each opportunity, forecast revenue, manage stages, assign tasks, and foster collaboration among team members. This enables organizations to optimize the sales process and increase conversion rates.
Salesforce offers collaboration features that enable teams to work together more effectively. Sales representatives share information, update records, and communicate within the platform, promoting teamwork and knowledge sharing.
Salesforce provides tools for B2B organizations to automate marketing processes. Organizations can create and execute targeted marketing campaigns, track campaign performance, and integrate with other marketing tools for lead generation and nurturing.
- Customer Service and Support
B2B organizations utilize Salesforce to track customer issues, manage service cases, provide self-service options, and maintain a knowledge base for critical informational fields like frequently asked questions. This helps in delivering excellent customer support and building long-term relationships.
- Analytics and Reporting
Salesforce offers robust analytics and reporting capabilities. B2B organizations can generate detailed reports and dashboards to gain insights into sales performance, pipeline metrics, marketing effectiveness, customer satisfaction, and more. This data-driven approach enables organizations to make informed decisions and optimize business strategies.
- Integration and Customization
When integrated with other business systems and applications, such as ERP, marketing automation, and e-commerce platforms, Salesforce creates a unified ecosystem. Additionally, Salesforce allows customization and development using its AppExchange marketplace and developer tools, enabling B2B organizations to tailor the platform to their specific needs.
Salesforce provides a comprehensive CRM solution for B2B organizations. It empowers organizations to deliver a modern, personalized, and seamless online buying experience for B2B customers, helping to drive sales, improve customer satisfaction, and streamline operations. Keeping pace with financial transformation for resilience and accelerated cash flow is essential in the digital era.
Salesforce B2B is one of the most valuable platforms for business-to-business sellers. This self-service platform enables B2B customers to place bulk orders, without which bulk ordering would require several manual steps from sellers. This savvy tech reduces the go-to-market time for online stores while simultaneously cutting service costs and increasing ROI. Incorporating Salesforce B2B with related Salesforce apps allows organizations a 360-degree view of buyers, resulting in better buyer experience and customer satisfaction rates.
Boost Your Market Share with Sirius Solutions
At Sirius Solutions, we utilize our experience managing the might of Salesforce B2B to offer our clients a comprehensive suite of tools and solutions. We empower organizations to thrive in today's competitive marketplace by leveraging the power of artificial intelligence, data-driven insights, and personalized customer experiences through Salesforce B2B. Additionally, we help you utilize Salesforce to enable your organization to enhance sales processes, optimize productivity, and drive revenue growth.