Understanding The Importance of Financial Transformation in Today's Business Landscape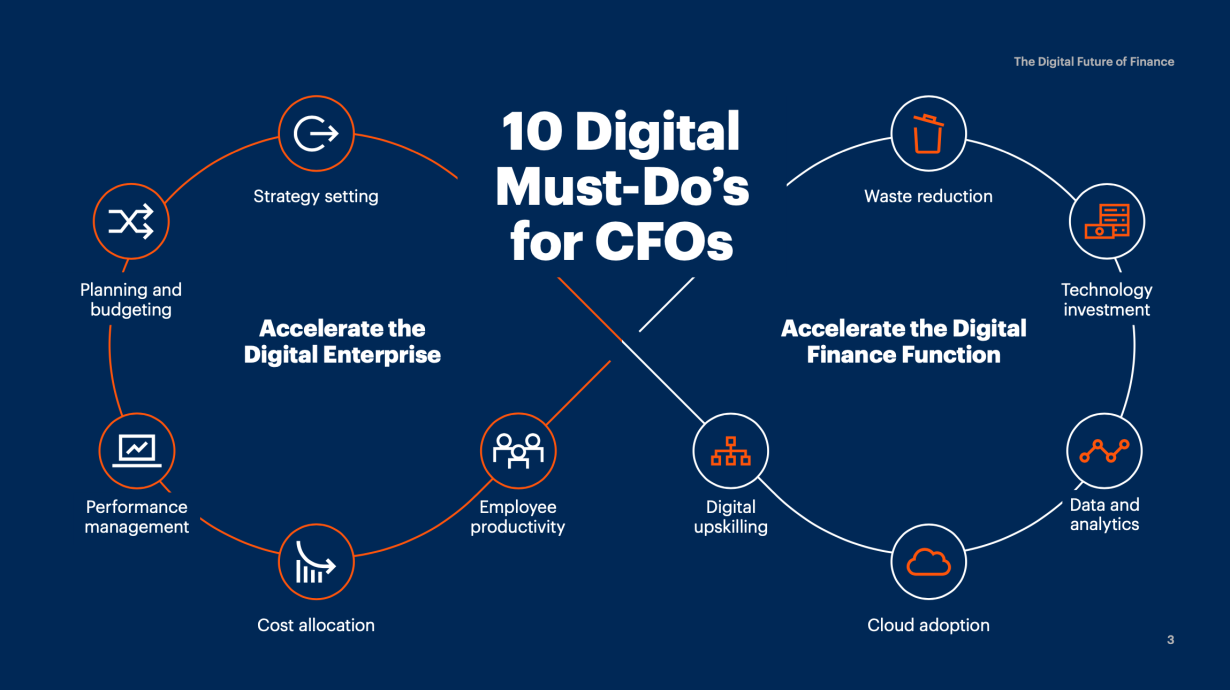 What is Financial Transformation?
Financial transformation encompasses an integrated alteration and modification of an organization's systems and processes. This involves employing state-of-the-art technologies and facilitating this digital transformation through careful analysis and training. Organizations seeking to optimize revenue and growth, and streamline operations, implement this approach. 
Financial transformation involves defining strategic objectives for the financial function to align with organizational strategy. This includes reorganizing the finance operating model, the accounting and finance processes, and establishing a collaboration between relevant technologies with the help of a skilled team.
Digital transformation for financial restructuring requires enhancing operations, strategies, and talent while following best practices.
The time and effort required to bring about a financial transformation may seem jarring. Still, as evidenced by financial leaders – it is no longer an option but a necessity in today's business environment.
An efficient and effective financial transformation substantially impacts the organization's daily activities. Its importance in providing organizations with a distinctive competitive edge is ascertained from the many benefits it offers, including:
The Benefits of Financial Transformation
Lower Costs and Enhanced Productivity
By incorporating and embracing digital transformation, the organization's functions are streamlined – increasing the speed and quality of operations. Furthermore, reducing the percentage of the workforce and enabling work-from-home opportunities have significant implications for cost savings.
The chances of human error are mitigated by facilitating finance transformation through digitized means. This optimizes operation and saves time spent on correcting mistakes.
By executing a unified financial data center, teams enjoy better collaboration while being able to work remotely. In addition to this enhancement, this streamlines processes, resulting in peak efficiency.
Reliable and Efficient Data Management
Managing the storm of data from organizational systems, websites, and other external stimuli like social media is daunting. Using advanced technologies associated with financial transformation, important information is extracted and displayed via an easy-to-understand tableau. This enables organizations to sift through data and extract valuable knowledge to provide actionable insights, resulting in a competitive edge. Due to removing the chance of human error, this data is dependable. From data to insights, utilizing digital technology makes a difference in an organization's ability to enhance decision-making and stay competitive.
Improved Customer Experience
Order-to-cash, encompassing all the stages of managing customer orders – from initiation to the payments and ultimately recording the sale – is an intricate process that is the backbone of a successful organization. Financial business leaders employ AI to aid this process and create an improved customer experience. 
In the era of digitalization, tech-savvy customers are attracted to brands that appear more computer-literate and with the times. According to surveys, 76% of financial service executives consider customer satisfaction the most significant for digital transformation.
To facilitate this objective, technologies like the Marketing Cloud offer a CRM medium for organizations, enabling them to personalize and enhance campaigns and customer relationships.
Perceptive Decision-Making
AI is shaping the business landscape. By leveraging this era-defining technology, organizations can act fast, which is especially important when dealing with capital markets. Also, by allowing data-driven decisions, the organization's products and services are tailored to be more customer-centric. The power of personalization makes for the defining factor in an organization's success. A happy customer base with strong brand loyalty is what drives business.  
The benefits associated with financial transformation are substantial enough to justify a paradigm-shifting change in finance and accounting. It falls upon the CFOs to bring about the transformation to digitally empower the financial functions of their respective organizations because finance transformation is the secret to revenue growth.
How Financial Transformation Builds Resilience in Businesses, Especially during Uncertainty
Building and maintaining a successful organization requires might in stable times, but during times of uncertainty, an organization must also possess an edge to persist and flourish. 
The economic turmoil that the world is facing at large is here to stay, and CFOs embracing finance transformation can weather this storm of disruption and upheaval. Traditional methods like cutting costs and sustaining capital are not enough in the complex industrial landscape of today. Organizations are now facing long-term turmoil, and the markets have become increasingly unstable. It has become clear that embracing financial transformation is necessary to deal with these times of high risk.  
Financial leaders have recognized that the need to react quickly is more dire than ever. Thus, by implementing financial transformation, CFOs have built responsive, robust organizations that promptly modify strategies to deal with highly volatile market conditions. 
Executing financial transformation features, like automating the closing financial process, have significant efficiency implications. This can be evidenced by the fact that despite the economic upheaval of the COVID-19 pandemic, Oracle cut its monthly close time by 20% – working remotely – enabling the organization and its teams to tackle the challenges of the new business environment. 
Before financial transformation, finance leaders did not have the depth and visibility of data to make the appropriate decisions. Valuable digital transformation technologies, like Salesforce CRM, have enabled organizations to react preemptively, avail opportunities, avoid threats, and make data-driven decisions. 
Through financial transformation, finance teams have timely access to the organization's entire activities, operations, and procedures. Through this integration of all departments and data — easily accessible and so plainly displayed in charts and graphs — CFOs manage risk and the bottom line with confidence and ease.
CFOs generate perseverance and flexibility in their respective organizations by accessing real-time financial information, enabling them to tap into valuable financial insights to style better decisions. Investing in automation choices like Accounts Payable Automation software enhances this, which optimizes operations and balances off cost increases. Building business resilience in financial services is a crucial element that all CFOs live by.
Discovering the Ways Financial Transformation Can Accelerate Cash Flow and Improve Profitability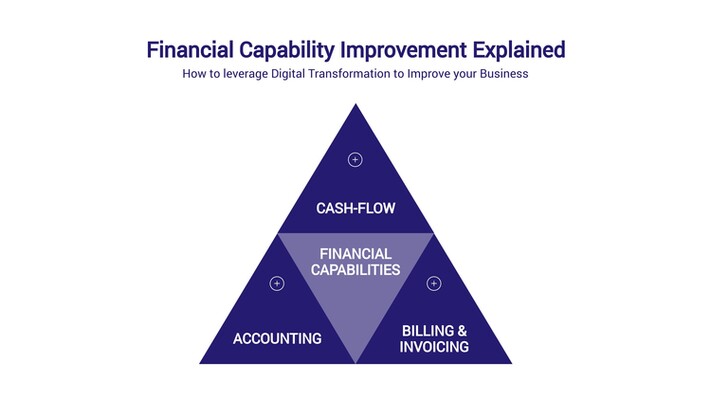 Handling the financials and managing an organization is no mean feat. Even large-scale organizations with hundreds of millions of dollars in revenue have had cashflow problems, leading to tense situations and, sometimes, bankruptcy. Therefore, employing efficient financial procedures is vital, whether you're a growing or large-scale thriving organization. Some financial transformation techniques to keep in mind include:
On the face of it, leasing supplies and equipment may seem more expensive than buying. But in terms of cash flow, leasing is the favorable option since organizations need a flow of working capital to keep them going from day to day. Another plus point for leasing is that it can be written off for tax purposes. 
Discounts for Early Payment
By offering discount incentives to customers, payments received early go a long way in enhancing cash flow streams.
The sooner invoices are sent in, the sooner payments flow. This element is also pushed by highlighting the due dates, terms, and acceptable payment methods.
Keep a check on the pace at which products are moving. Items that are slow to move hinder cash flow.
Form unions with fellow organizations in the industry to negotiate better prices and deals from suppliers.
Ensure customers are good for their money. Receiving late payments via checks, or worse, no payment can seriously damage an organization.
Electronic payments are swift and immediate. By choosing this method, organizations buy time and have the option to make payments till the last day if stranded for cash.
Better Supplier Relationships
Creating and maintaining supplier relationships allows organizations to land better contract terms, including the rates and payment periods. Like early discounts offered to customers, a parallel deal can be made with suppliers.
High-interest Savings Accounts
High-yield savings accounts offer substantial interest rates, allowing the organization to earn significant amounts on stored money — enhancing the cash flow.
A technique as simple and obvious as raising the sale prices goes leaps and bounds in maximizing cash flow and revenue. This is a step that an organization might choose to take after testing it out on a sample audience or simply by going through with it to find out the results.
Financial transformation is a critical aspect of the existing industrial landscape that cannot be overlooked. The process involves implementing new technologies, strategies, and systems that enable organizations to optimize their financial performance, reduce costs, and enhance their competitive advantage. While the journey toward financial transformation may be daunting, it is essential for organizations that seek to thrive in today's dynamic and volatile business environment.
To successfully embark on this journey, organizations must prioritize collaboration, transparency, and accountability and invest the necessary resources and expertise to implement the required changes. Furthermore, organizations must recognize that financial transformation is an ongoing process that requires constant monitoring, evaluation, and refinement to ensure long-term success.
Overall, financial transformation is about achieving financial goals and building a culture of innovation, agility, and resilience that allows organizations to navigate the ever-changing business landscape. By embracing financial transformation, organizations can position themselves for success now and in the future.
How Sirius Solutions Can Help?
Sirius Solutions has a team of expert professionals that are always evolving and innovating to provide our clients with state-of-the-art solutions. With a combination of experience and skill, we deliver measurable results for our clients, enhancing their bottom line.